De feestdagen komen er weer aan!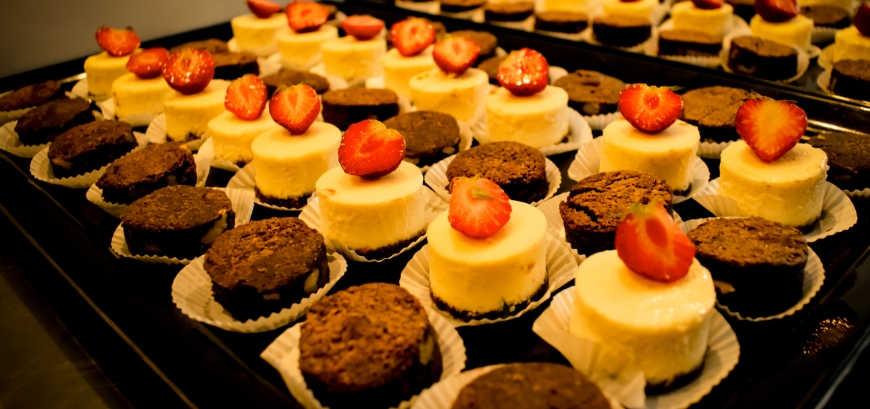 De feestdagen komen er weer aan en dus ook de kerstkriebels. Langzaam wordt het tijd om de planning voor de kerstdagen te maken. Wat willen we eten? Waar willen we heen? Wie nodigen we uit? En ga zo maar door. Ook tijdens de feestdagen ontzorgen wij jullie met plezier! Lees snel verder over wat wij te bieden hebben tijdens de feestdagen.
Buffetto's pre-cooked kerstdiner
Vorig jaar waren onze pre-cooked menu's een groot succes! Daarom zijn deze menu's ook tijdens de aankomende feestdagen verkrijgbaar bij Buffetto Catering. De overheerlijke pre-cooked boxen bestaan uit een selectie overheerlijke gerechten die wij tot in de puntjes hebben voorbereid.
Wij bieden je vier verschillende keuzes in voorgerechten, tussengerechten, hoofdgerechten en de allerlekkerste nagerechten. Aan de hand van de door jou samengestelde pre-cooked box en handleiding ben je tijdens deze feestdagen zelf de Chef. En een voordeel, hiervoor hoef je niet de hele dag in de keuken te staan. Dat hebben wij al gedaan!
Daarnaast bakken wij de laatste dagen van het jaar heerlijke ambachtelijke oliebollen en appelbeignets. Dus wil je het jaar goed afsluiten met heerlijke oliebollen en appelbeignets? Kom dan 30 en 31 december naar onze foodtruck met een winterterras.
Zakelijk
Wil je wat doen voor je personeel of klanten? Dan zijn de feestdagen het geschikte moment om je werknemers of klanten te verwennen! Wil je een zakelijke kerst- of nieuwjaarborrel organiseren? Wij helpen je graag. Wij zorgen ervoor dat je borrel perfect en sfeervol wordt. Van organisatie tot uitvoering, dat is voor ons geen probleem. Daarnaast hebben wij voor elk budget een optie klaarliggen!
Kortom; wij helpen je graag tijdens de feestdagen. Meer informatie? Bel naar 085 049 85 08 of ga naar onze contact pagina.